AK 98 Dialysis Machine
Introducing Baxter's most convenient and reliable hemodialysis machine ever. Built on a long legacy of innovation, AK 98 is designed to be an optimal platform for both chronic dialysis and hospital care environments.
Connect with us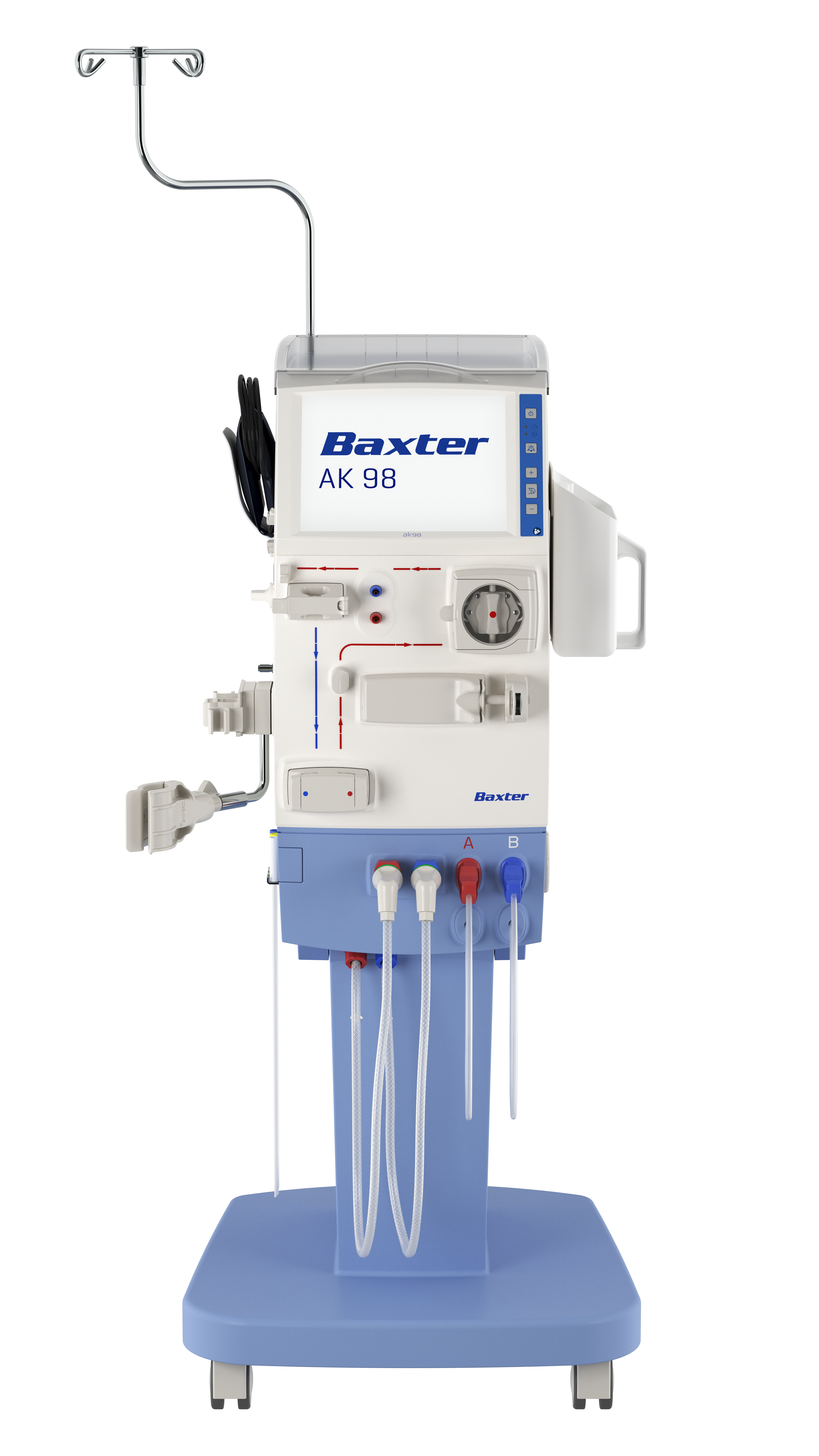 Simple. Reliable. Convenient.
The Artificial Kidney 98 (AK 98) is designed to provide operational and cost efficiency that streamlines staff workflow and dialysis treatment monitoring through:
Easy portability facilitates staffing resource flexibility

Reduced hands-on time designed to automate and simplify treatments

Proactive treatment management and reporting helps optimize facility operations

Reduced resource usage provides cost savings with a greener footprint

Reduced maintenance needs backed by comprehensive service and support
Take the Virtual Demo.
Select a feature below to learn more about AK 98.
Bidirectional Connectivity
HL7-based connection allows direct push-pull capability, providing the ability to pull prescriptions directly from the EMR for simplified workflow and data handling. 
BiCart Concentrate Autodrain
Makes it simple to drain the water and powder completely for easy recycling after use and reduced leakage when the cartridge is disconnected.
Resources and Downloads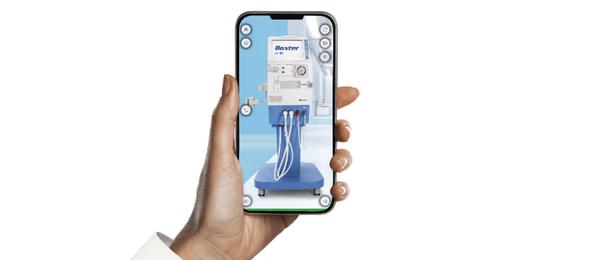 AK 98 Augmented Reality App
Your virtual companion that guides you through AK 98 operation.
Learn more about the AR App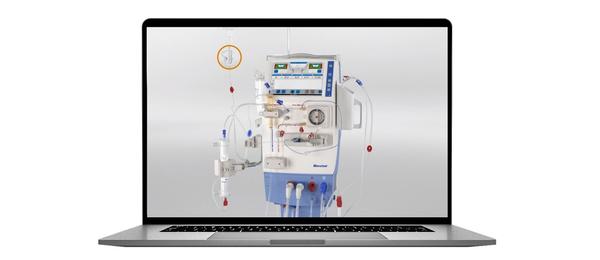 AK 98 Training Videos
Short, animated training videos for on-demand learning that complements your current in-field training.
View product training videos
24/7 Technical Support
Experienced technical staff to help with machine troubleshooting, with response time within 24 hours.
Medical Information
Experienced clinical staff who can provide clinical and scientific information that can support clinical decision-making, with response time within 24 hours.
Customer Service
Helpful customer service staff who can assist with orders, including our eServices Center to browse and order Baxter products, retrieve invoices, and monitor account activity.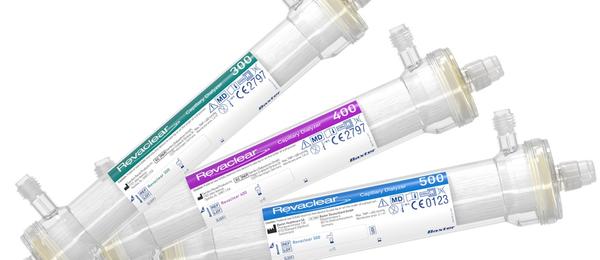 Revaclear Dialyzers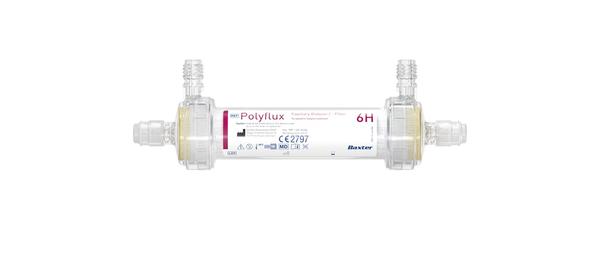 Polyflux 6H Dialyzer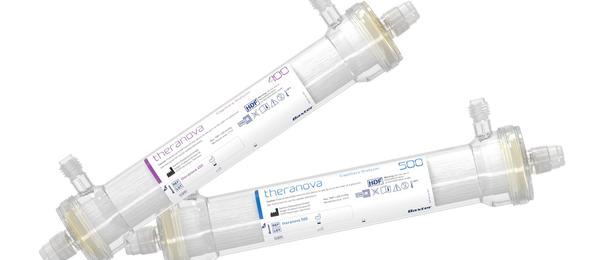 Theranova Dialyzers
Important Safety Information
The Baxter AK 98 dialysis machine is intended to be used for intermittent hemodialysis and/or isolated ultrafiltration treatments of patients with chronic or acute renal failure or fluid overload upon prescription by a physician.
The AK 98 dialysis machine is indicated to be used on patients with a body weight of 25 kg or more.  The AK 98 dialysis machine is intended to be used by trained operators when prescribed by a physician, in a chronic care dialysis or hospital care environment.
The Baxter AK 98 dialysis machine is not intended for Selfcare or Home use.
Rx Only. For the safe and proper use of the products mentioned herein, please refer to the appropriate Instructions for Use or Operator's Manual.