Homechoice Claria APD System
At the Intersection of Simplicity and Connectivity
The Homechoice Claria APD System with the Sharesource Connectivity Platform is the simple choice that keeps you connected to your APD patients.
Now you can offer your patients the simplicity of the next generation HomeChoice automated peritoneal dialysis (APD) cycler—the Homechoice Claria APD system with the Sharesource remote patient management platform. Sharesource, a two-way, digital health platform in the United States for kidney care, allows you to remotely monitor patients' home peritoneal dialysis (PD), make informed clinical decisions and manage prescription changes all from your clinic. Homechoice Claria with Sharesource allows you to confidently offer the clinical and lifestyle benefits of home dialysis to more patients.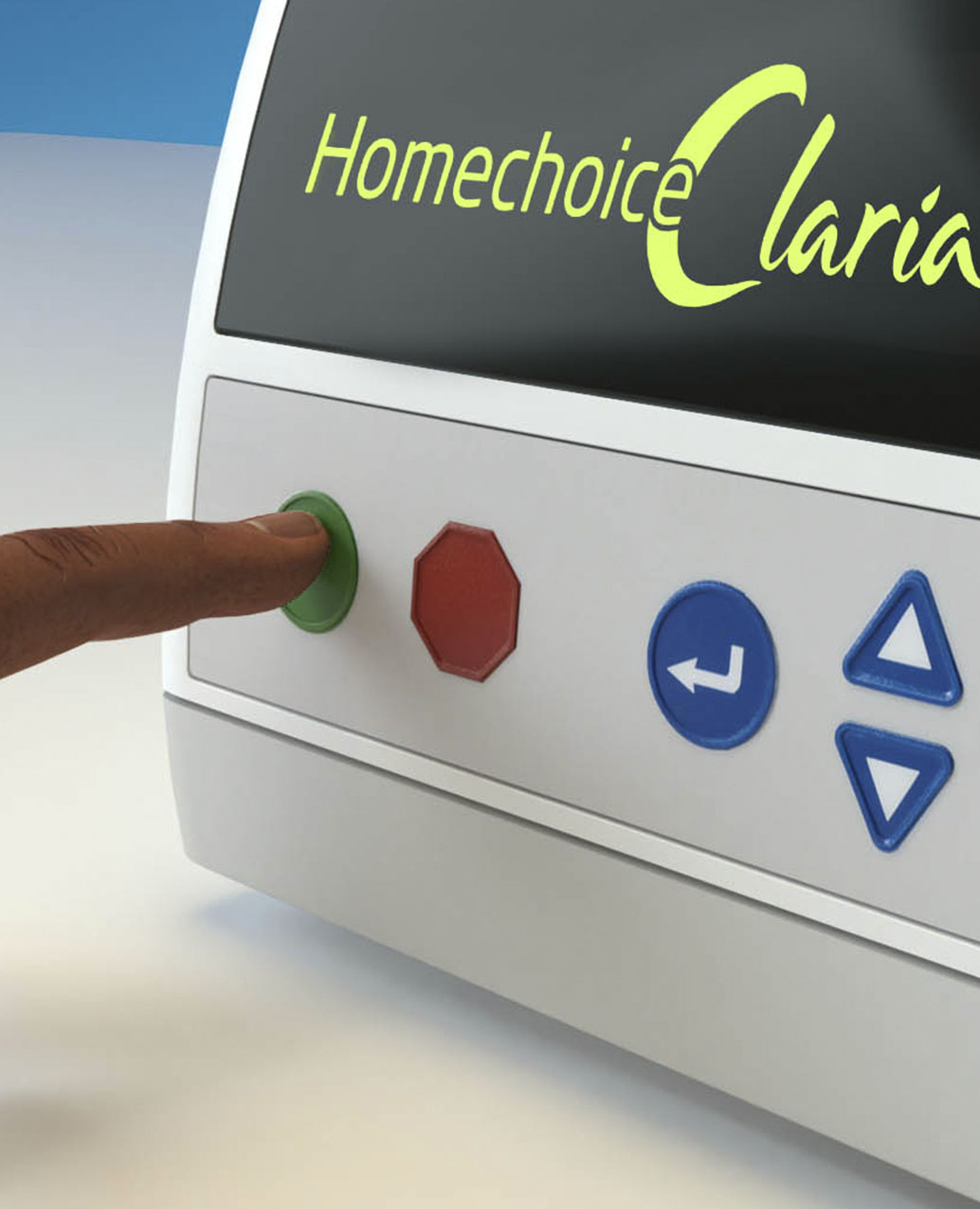 Homechoice Claria: Simple Steps for Your Patients
Homechoice Claria is designed with the patient experience in mind, helping to support training and use with straightforward and efficient set-up and disconnection steps.
Intuitive control buttons with an easy-to-read, two-line, OLED screen, visible from multiple angles1
Clear instructions guide patients through all aspects of their treatment on the Homechoice Claria screen
The screen has an auto-dim feature to aid sleep2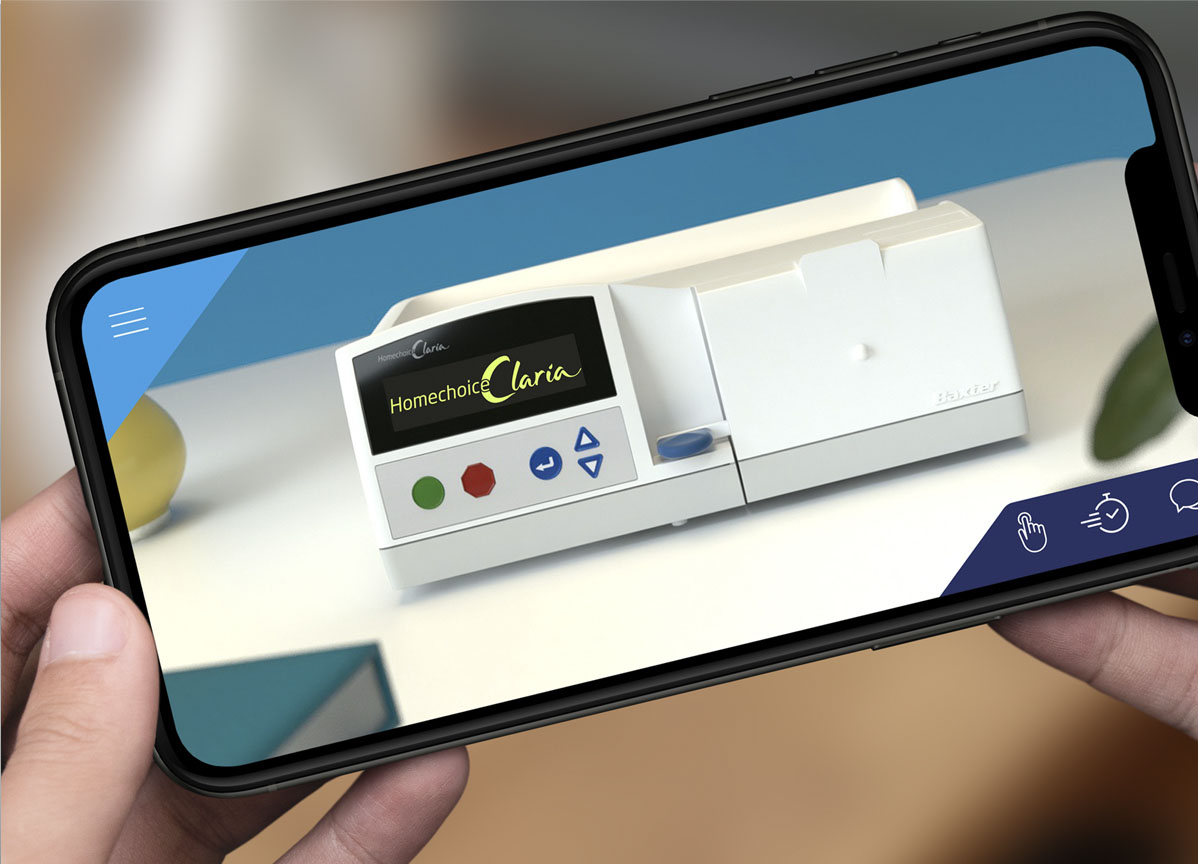 Explore MyClaria App for Your Patients
The MyClaria web-based app supports your patients every step of the way, from set-up and troubleshooting alarms to ending their therapy.  It also includes a 24/7 Live Chat feature for technical support, so they never feel alone. The app is available in English and Spanish.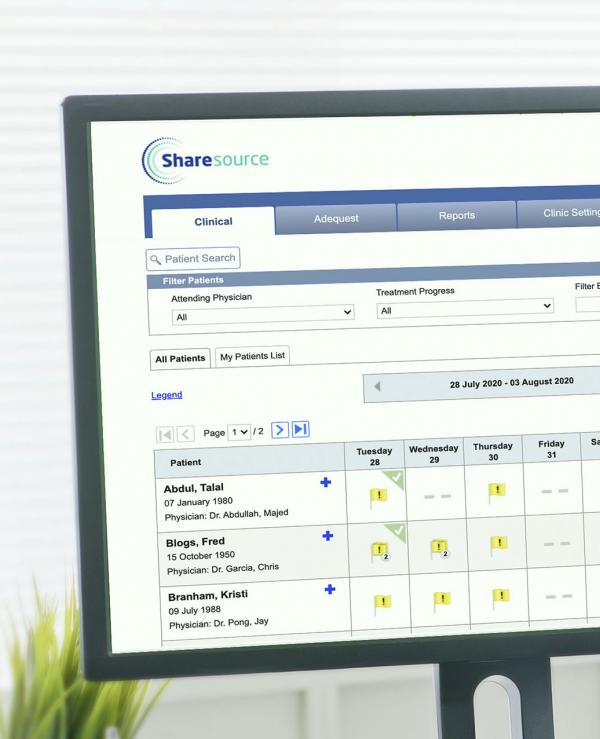 Sharesource Remote Patient Management: An Integral Part of the Homechoice Claria APD System
Sharesource is a secure two-way, digital health platform that extends your reach by allowing visibility to home patients' adherence patterns, which may allow earlier intervention. The web-based platform is globally available two-way technology that allows you to remotely monitor and manage therapy from your clinic, which includes the ability to change a patient's prescription setting remotely.3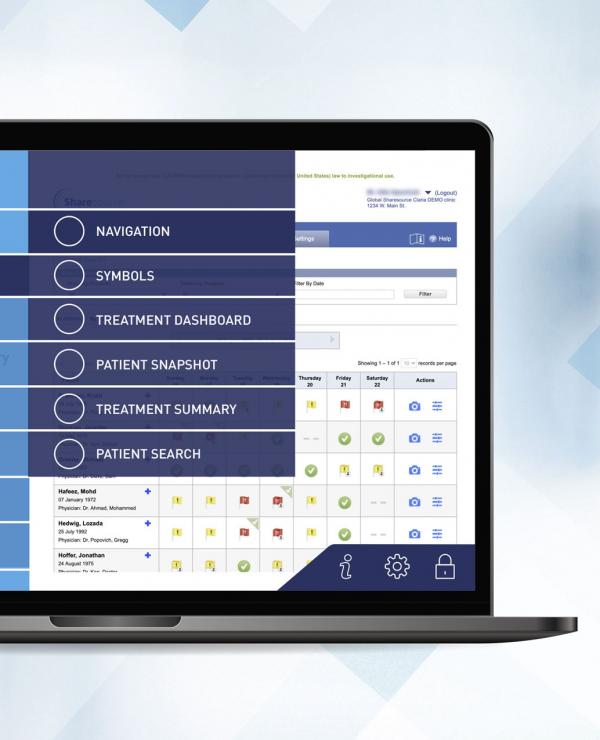 Explore the MySharesource App for Optimum Implementation
The MySharesource web-based app was built to expand your familiarity of the platform's capabilities, so you can best utilize the remote patient management platform in the care of your home patients. We invite you to explore the app in support of optimum implementation of the digital health platform.
You can access the MySharesource app by clicking the button below or by registering or using your existing login for the PD Excellence Academy and navigating to the PD Products Training section.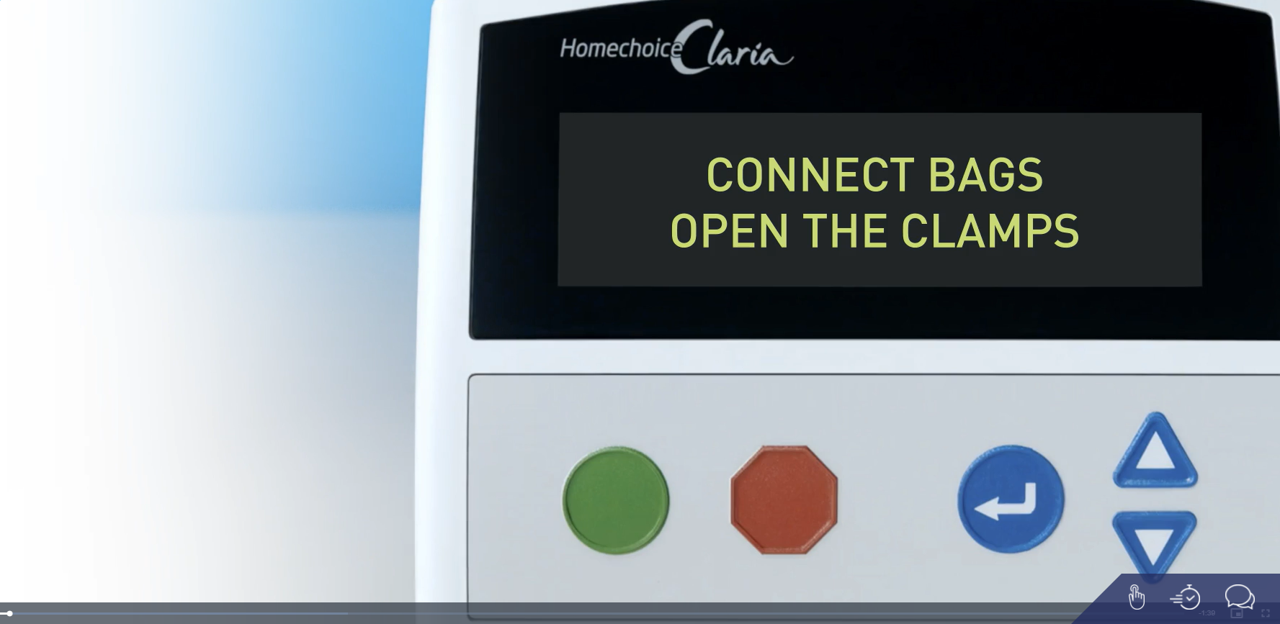 Prepare Your Patients for Automated Peritoneal Dialysis
To support your patients' training on automated peritoneal dialysis (APD) with Homechoice Claria, we offer training videos on preparing and performing therapy. 
Help your patients learn how Homechoice Claria can fit into their lives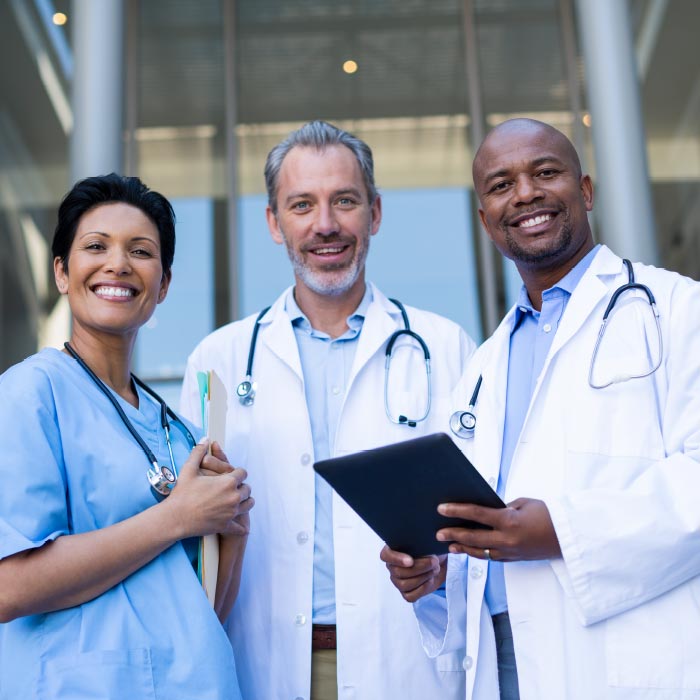 Baxter Empowers
We invite you to visit our Baxter Empowers site, an essential online resource for healthcare professionals that offers a variety of educational tools and resources, including access to the PD Excellence Academy, a first-of-its-kind accredited learning program. 
INTENDED USE
Homechoice Claria APD System is intended for automatic control of dialysis solution exchanges in the treatment of pediatric and adult renal failure patients undergoing peritoneal dialysis in the home healthcare environment including comparable use in professional healthcare facilities.
The Sharesource portal is intended for use by healthcare professionals to remotely communicate new or modified treatment parameters with compatible dialysis instruments and transfer completed treatment data to a central database to aid in the review, analysis, and evaluation of patients' historical treatment results. This system is not intended to be a substitute for good clinical management practices, nor does its operation create decisions or treatment pathways.
Rx Only. For safe and proper use of the devices mentioned on this website, refer to the Instructions for Use or appropriate Operator's Manuals.