Go beyond urea. One effortless dialyzer switch could make a world of difference for your patients.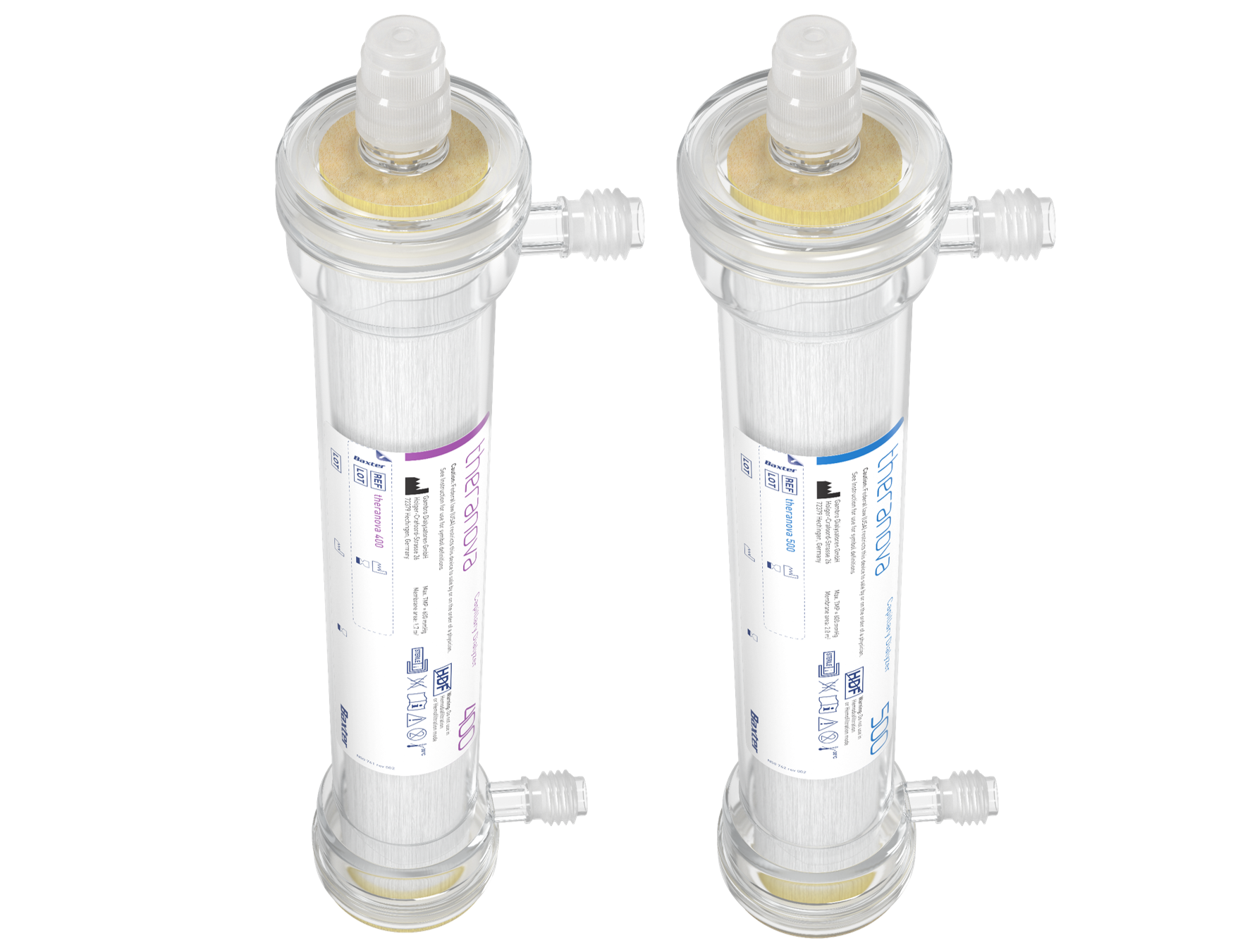 One step closer to the natural kidney1
The Theranova 400 and 500 dialyzers deliver superior removal of large-middle molecules (up to 45k Da) compared to high-flux membranes, while maintaining stable serum albumin levels.2 The Theranova dialyzer can be used with your current HD machines and workflows.2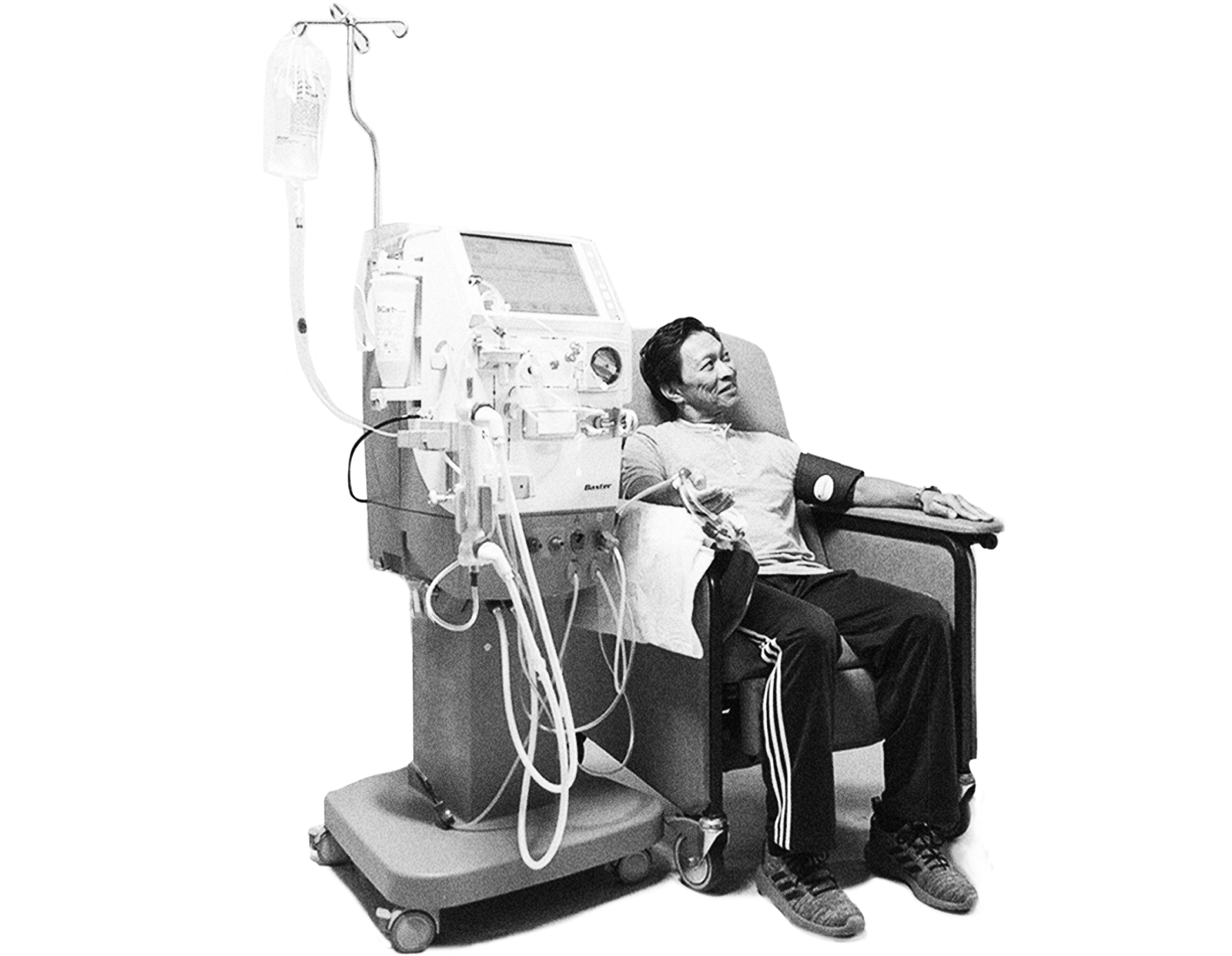 Choosing the Theranova dialyzer may reduce hospitalizations by 45%
An analysis of a randomized controlled trial of US hemodialysis patients showed that all-cause hospitalizations were 45% lower in patients treated with the Theranova dialyzer compared to patients treated with high-flux HD (p = 0.042).3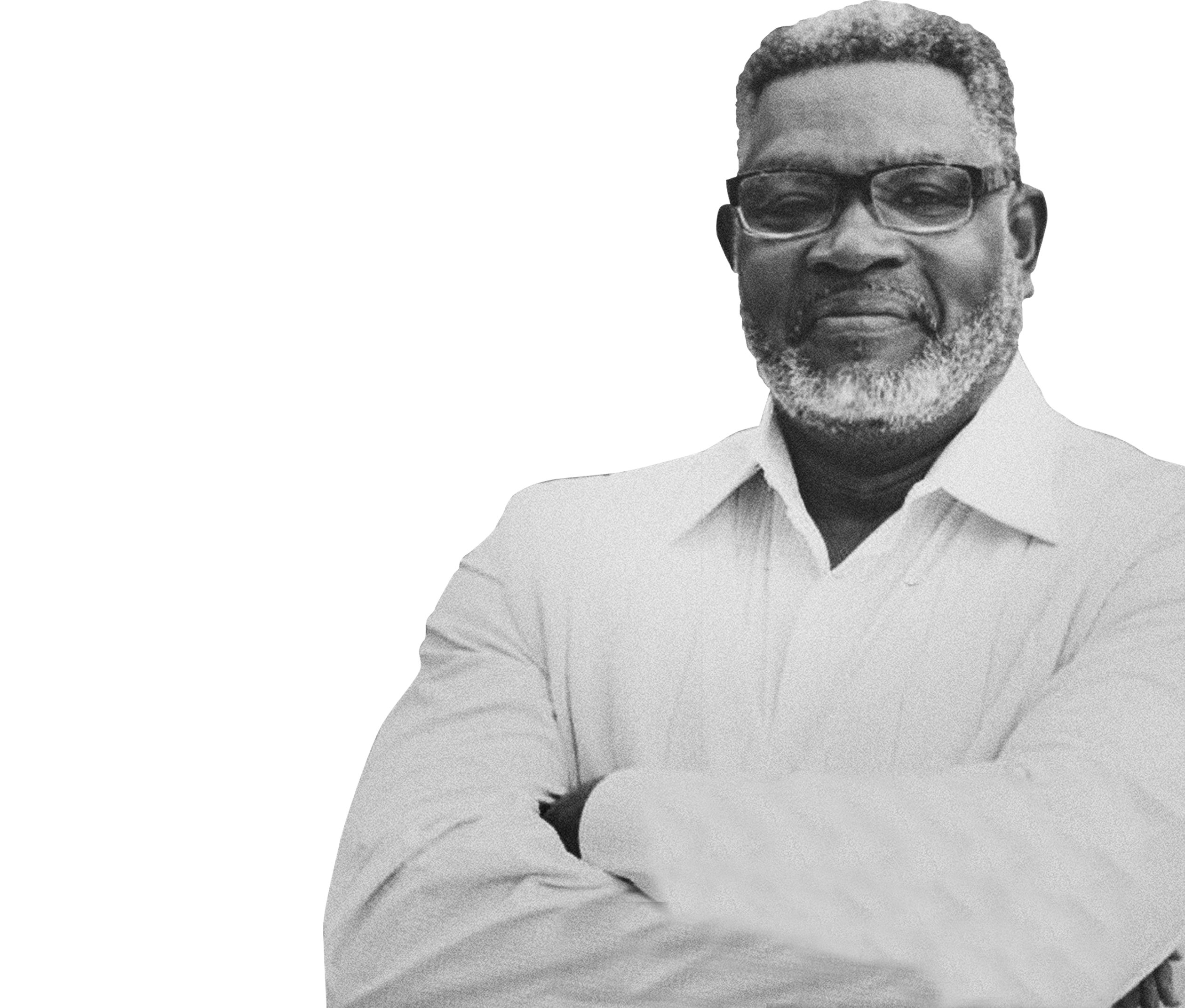 The Theranova dialyzer may reduce patient-reported Dialysis Recovery Time compared to high-flux
• Up to 2 hours reduction in patient-reported Dialysis Recovery Time4
Single center, retrospective analysis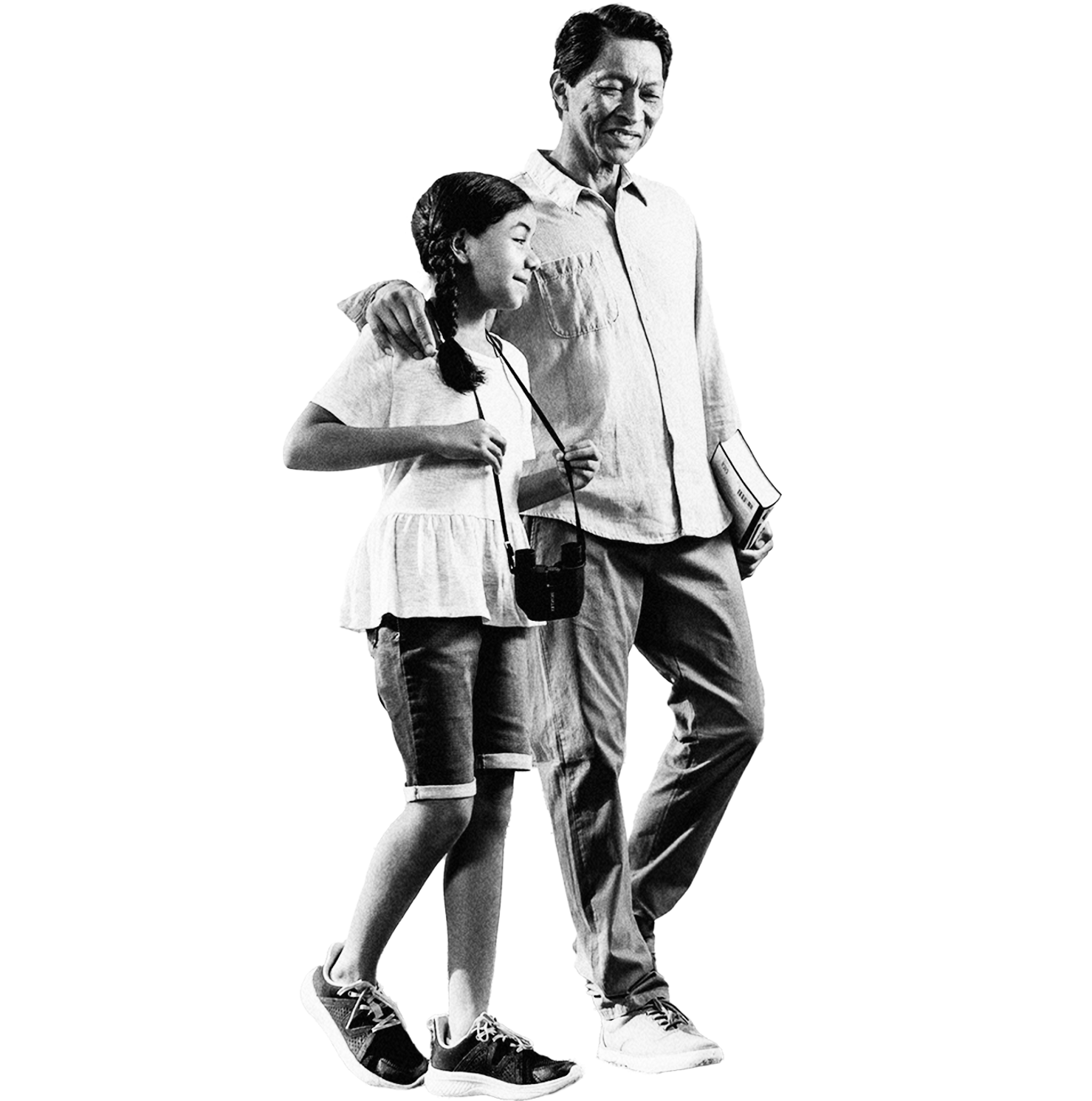 Patient-reported Quality of Life may improve with the Theranova dialyzer compared to high-flux
• May improve effects and burden of kidney disease5
Prospective, multicenter, observational study
• May improve sleep quality, energy level, and general well-being6
Single center, unblinded, exploratory pilot study

HDxcellence Academy
Access our on-demand video library of short (5-15 minutes) modules delivered by experts on topics such as:
• MCO dialyzers like the Theranova dialyzer that bring us one step closer to the natural kidney1 
• Pathological role that conventional/large middle molecular toxins (up to 45k Da) play in the development of uremic clinical syndrome  
• Evidence surrounding clinical effectiveness, safety and efficacy, patient-reported Quality of Life and health economic outcomes related to HDx therapy
The Theranova Dialyzer is indicated for patients with chronic kidney failure who are prescribed intermittent hemodialysis. It provides an expanded solute removal profile with increased removal of various middle molecules (up to 45 kDa) that may play a pathologic role in the uremic clinical syndrome. The Theranova Dialyzer is not intended for hemofiltration or hemodiafiltration therapy. The total extracorporeal blood volume for the Theranova Dialyzer and the set should represent less than 10% of the patient's blood volume.
For single use only.
Rx Only. For the safe and proper use of this device, refer to the Instructions for Use.
Baxter, HDX, MCO and Theranova are trademarks of Baxter International Inc. or its subsidiaries.