Regiocit
For hemofiltration and regional citrate anticoagulation (RCA) during continuous renal replacement therapy (CRRT)
Covid-19 Emergency Use Authorization
REGIOCIT has been authorized by FDA for emergency use. REGIOCIT is not FDA-approved. REGIOCIT is authorized only for the duration of the declaration that circumstances exist justifying the authorization of the emergency use of REGIOCIT under section 564(b)(1) of the Act, 21 U.S.C. § 360bbb-3(b)(1), unless the authorization is terminated or revoked sooner. The U.S. Food and Drug Administration (FDA) has issued an Emergency Use Authorization (EUA) to permit the emergency use of the unapproved product, REGIOCIT: a replacement solution that contains citrate for Regional Citrate Anticoagulation (RCA) of the extracorporeal circuit. REGIOCIT has been authorized for emergency use as a replacement solution in adult patients treated with Continuous Renal Replacement Therapy (CRRT), and for whom RCA is appropriate, during the COVID-19 pandemic. REGIOCIT is intended for use in a critical care setting. REGIOCIT is intended to be used in continuous venovenous hemofiltration (CVVH) and continuous venovenous hemodiafiltration (CVVHDF) modalities. Use of REGIOCIT is limited to healthcare providers and/or institutions that Baxter has qualified to administer REGIOCIT for these emergency uses.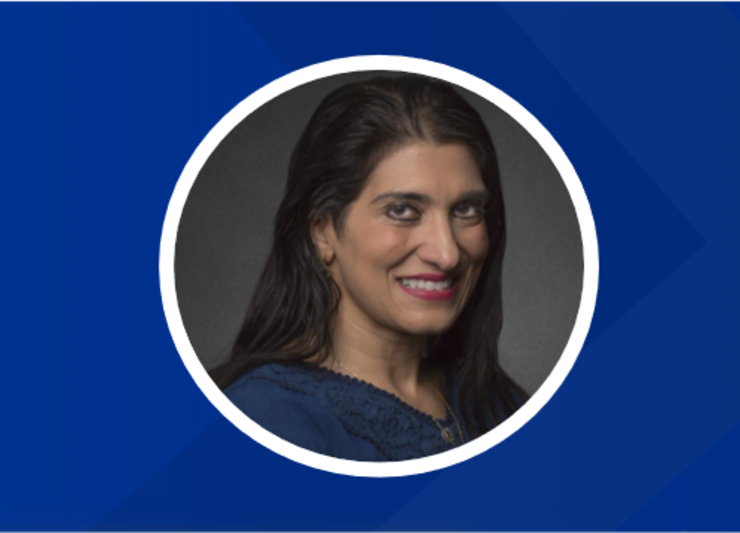 "We are very excited to offer REGIOCIT to our patients, especially during the coronavirus pandemic. REGIOCIT could be a contributor to helping to improve continuous dialysis, known as continuous renal replacement therapy (CRRT), for COVID-19 patients. These patients often have high inflammatory syndrome with Cytokine storm leading to continual filter clogging. REGIOCIT is a dilute citrate commercial solution which provides regional anticoagulation (to CRRT machine) without causing systemic bleeding complications to a patient. With anticoagulation limited to the circuit specifically, we hope to see improvements in circuit life and overall treatment duration in patients with coagulation abnormalities such as what has been seen in COVID-19 patients. This can possibly extend "continual therapy" time and could impact filter life and staff time. REGIOCIT has undergone rigorous study abroad, and will allow us more options to provide care for our patients requiring continuous dialysis (CRRT)."
Ashita Tolwani, MD
Professor in the Division of Nephrology at the University of Alabama at Birmingham School of Medicine, who first developed the solution in 2004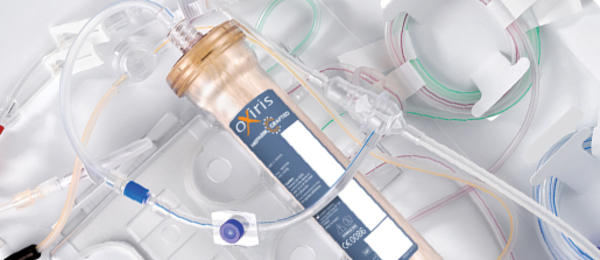 Oxiris Filter Set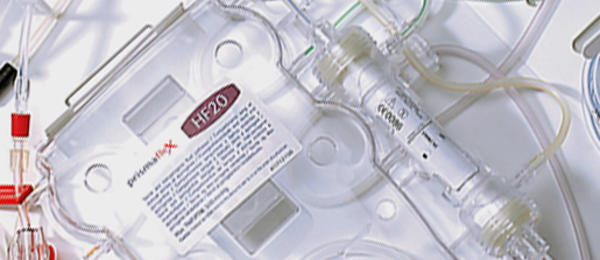 Prismaflex HF20 Set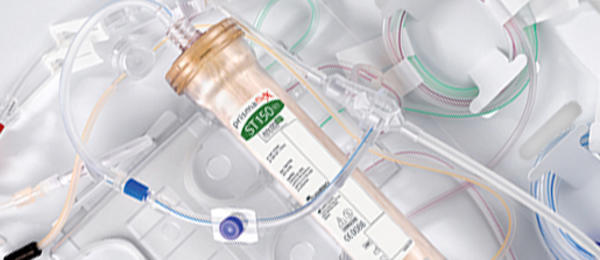 Prismaflex ST Set
Indications and Important Risk Information
Indications
REGIOCIT (sodium chloride and sodium citrate) solution is indicated for use as replacement solution for regional citrate anticoagulation (RCA) of the extracorporeal circuit in adults treated with continuous renal replacement therapy (CRRT), particularly when systemic anticoagulation with heparin is contraindicated, e.g., in patients with increased bleeding risks
Important Risk Information
REGIOCIT solution is contraindicated in patients with severe liver failure, shock with muscle hypoperfusion and those who are hypersensitive to this drug, any ingredients (including non-medicinal ingredients), formulation or component of the container.

There have been reports of system failure due to apparent operator error during administration of CRRT with REGIOCIT solution, leading to serious adverse events, including life-threatening hypocalcemia. Plasma electrolyte and acid-base parameters should be closely monitored during CRRT.

Special attention is required in patients with liver failure, including hepatic cirrhosis or acute hepatic failure, or in shock, as patients may be exposed to citrate accumulation. Systemic metabolism of citrate to bicarbonate may be impaired in patients with hepatic impairment and can result in metabolic acidosis and ionized hypocalcemia.

Medicinal products containing calcium used for maintenance of calcium homeostasis in CRRT patients can increase the risk of hypercalcemia and can result in a reduced anticoagulation effect.

Use of the REGIOCIT solution may result in hypomagnesemia due to CRRT effluent losses, hypoglycemia, or hypokalemia.

Additional sodium bicarbonate (or buffer source) contained in the CRRT fluids or in other fluids administered during therapy may increase the risk of metabolic alkalosis. Metabolic acidosis may occur if metabolic clearance of citrate by the liver or skeletal muscle is impaired.

REGIOCIT solution should be used with caution in patients with traumatic brain injury, cerebral edema, or increased intracranial pressure.

Plasma electrolyte and acid–base parameters should be closely monitored during CRRT. Closely monitor sodium, magnesium, potassium, phosphate, calcium, blood glucose levels, hematocrit, hemodynamic status and fluid balance, pH, bicarbonate, total-to-ionized calcium ratio, and systemic ionized calcium. Infusion of electrolytes may be needed to supplement any loss.

Adverse Reactions – Hypotension, hypocalcemia, other electrolyte imbalances (hypomagnesemia, hypokalemia, hypophosphatemia), acid base balance disorders (including metabolic alkalosis, metabolic acidosis), hypoglycemia, fluid imbalance
For more information, please see accompanying Full Prescribing Information for Regiocit solution or visit baxterpi.com.