Services & Support for Healthcare Professionals
About Our Services & Support Programs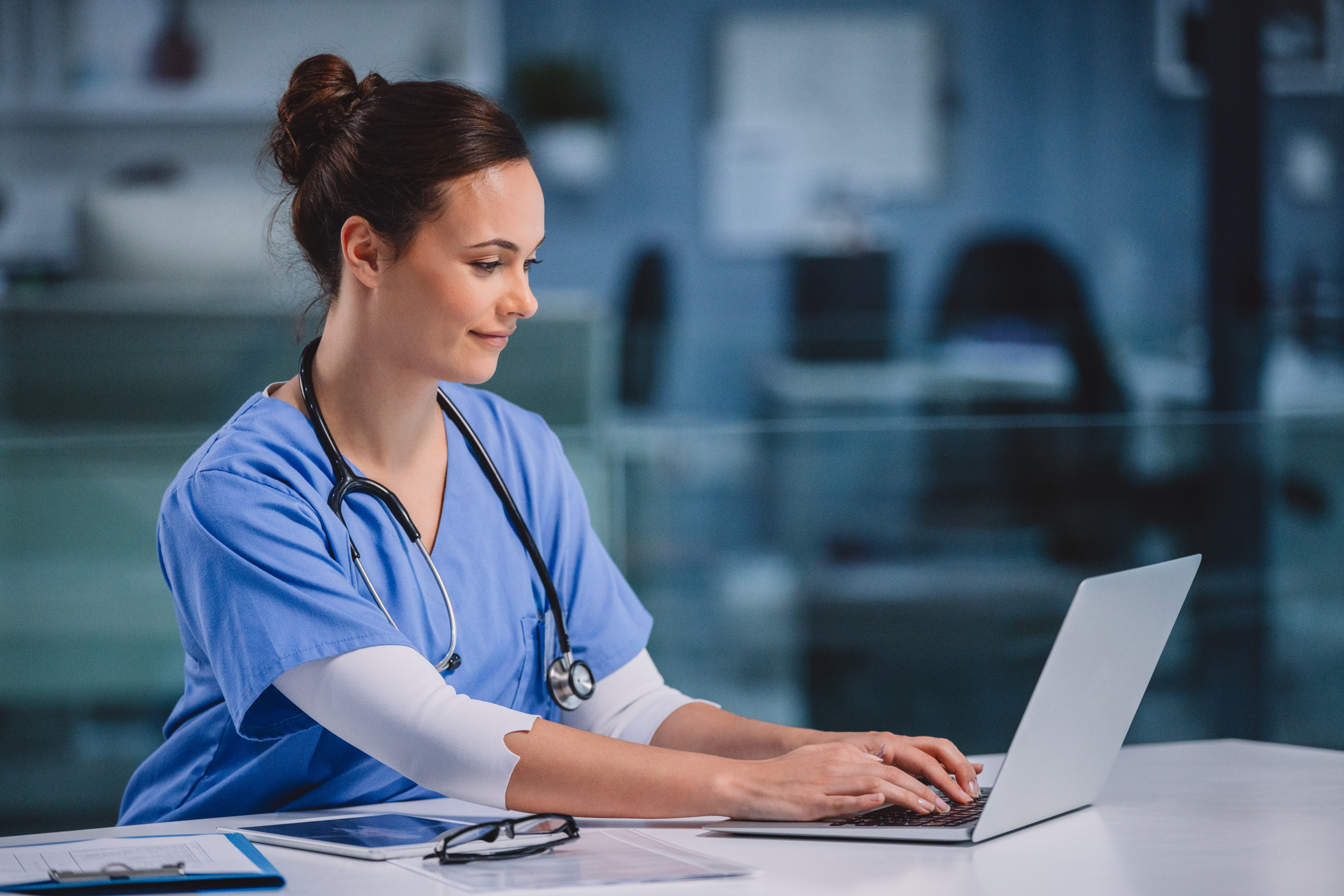 Baxter's robust service and support programs offer physicians and nurses a range of tools to assist in your PD therapy management needs, as well as the needs of your PD patients. From online supply management tools, to patient start services, to real-time technical support, Baxter provides a full suite of services for you, your clinic and your patients.
Online Prescription & Supply Management Services
My Baxter
Baxter's online prescription and supply management services were designed with nurses, physicians and patients in mind.
The My Baxter Customer Service Portal makes managing prescriptions and placing orders for your patients simple and efficient, allowing you to spend more time on patient care. My Baxter can be accessed via a laptop, tablet or smartphone and offers an intuitive interface for a flexible and streamlined user experience. The Standing Orders feature of My Baxter can save you time and ensure orders are placed on time for your patients. You can also use My Baxter to register your patients for the My Baxter Patient Portal.
Increase your efficiency and make managing PD logistics easier using My Baxter.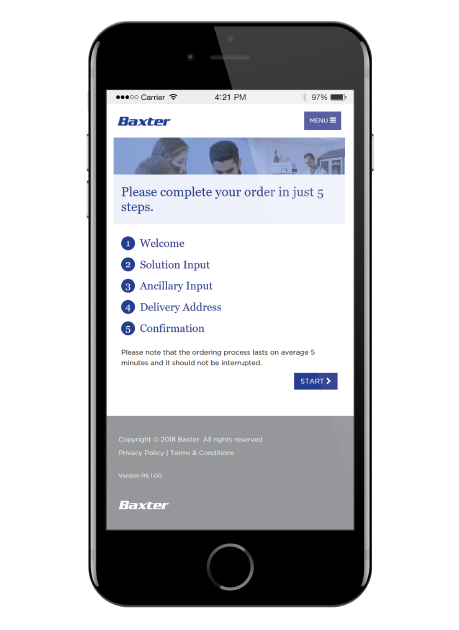 Mobile Ordering
Your PD patients can also use Mobile Ordering, a service designed to help patients place an accurate PD order. It's quick and easy, and patients can order on their own schedule, with no password required.
Your patients can use both My Baxter and Mobile Ordering. Click on the links above and below to learn more about these online tools and how you and your patients can use them to optimize PD prescription and supply management.
Clinician & Patient Support
Product Messages for Healthcare Professionals
Click here for important product and supply updates for your clinic and patients.
Rx Only. For safe and proper use of the devices mentioned on this website, refer to the Instructions for Use or appropriate Operator's Manuals.