TMP and Filter Pressure Drop
Kathy Worthington, MSN, RN discusses factors affecting circuit life, CRRT hemodynamics and troubleshooting tips.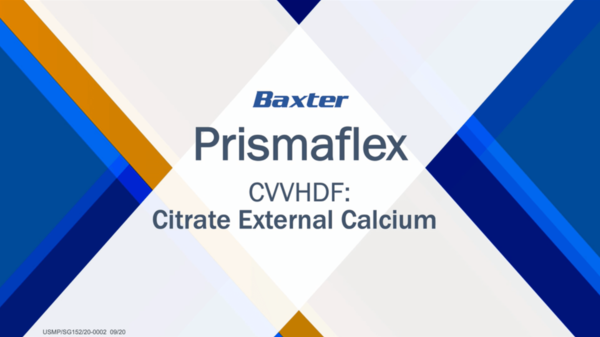 Therapy Education
PRISMAFLEX - CVVHDF: Citrate External Calcium
Cynthia Chasteen MSN, MSNA, RN discusses a method for citrate anticoagulation for CVVHDF that can be used with the PRISMAFLEX System when an external syringe/infusion pump is used to deliver calcium supplementation to the patient.
View resource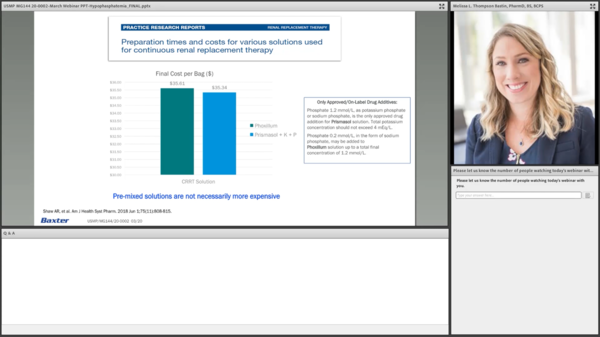 Therapy Education
Preventing Hypophosphatemia and Improving Patient Outcomes in CRRT
Dr. Melissa Thompson-Bastin discusses managing phosphate levels and preventing hypophosphatemia in CRRT, as well as how and when to implement Baxter's renal replacement solutions.
View resource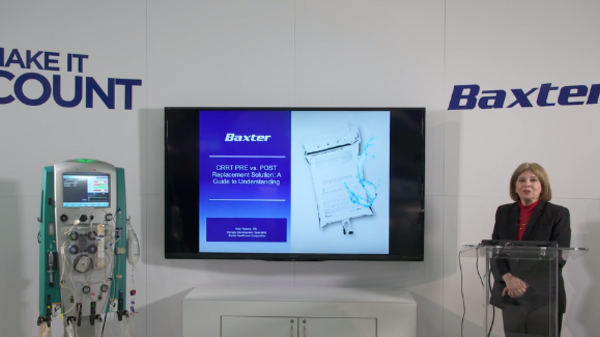 Therapy Education
CRRT: Pre and Post Replacement Solutions - A Guide to Understanding
Pam Waters, RN, explains the uses and benefits of CRRT replacement solutions, and the differences between pre- and post-replacement solutions.
View resource